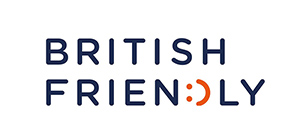 Protect & Breathing Space
Protect the things you care about
Protect is an Income Protection policy designed to pay you a regular benefit if you suffer sickness or injury leading to a loss of earnings. Cover is provided on own occupation basis, meaning that the policy will pay benefits if, in the opinion of a Doctor, you are unable to do the main tasks of your occupation. Protect is available with either long term or short term cover to suit your individual needs and provide you with regularly paid benefits to help replace any loss of earnings due to sickness or injury 
Breathing Space is an income protection policy designed to pay you a regular benefit if you suffer sickness or injury leading to a loss of earnings. Cover is provided on an own occupation basis, meaning that the policy will pay benefits if, in the opinion of a Doctor, you are unable to do the main tasks of your occupation. Breathing Space is suitable for the self- employed, casual or part time workers or those with irregular incomes because it provides you with flexible options and doesn't require any proof of income at any stage. You will need to prove you were working before suffering a loss of income.
Answers to your questions
Up to 70% of your earnings can be insured and because the benefit you receive is tax-free, it equals a higher proportion of your take-home pay.
An Income Protection Plan will give you, and those who rely on you, peace of mind when you need it whether you are employed or self-employed.
British Friendly Income Protection is available to UK residents who are working and are aged between18-64.
This policy is medically underwritten and we will take a detailed medical questionnaire from you when you make your initial application. On some occasions, British Friendly may require you to have a Medical Tele-Interview, you will be advised if this may be the case and a suitable time will be arranged with you to carry out the interview.